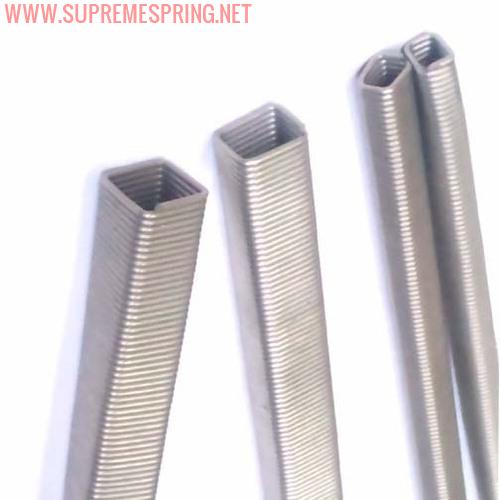 Tablet Spring Exporters India is engaged in supplying the best quality products at the best price. Now, you can easily place your order online!


Best-quality tablet springs are commonly used for trustworthy and well-designed components used internally in tablet devices. It is normally small, coiled pieces of metal that give elasticity or tension to different parts of the tablet. It can be hinges, buttons, or other moving devices. These springs are vital for ensuring smooth functionality and openness in the device.


Find a reliable exporter in India
If you are a retailer or supplier who wishes to add tablet springs to your business, you can contact Tablet Spring Exporters India. It is extremely easy to place your order online.
If you are planning to buy highly quality springs in their tablets, it can bring several benefits for the buyers. Let's discuss the top one:


• Durability
The best-quality springs are prepared from stuff that can withstand repeated use without losing their flexibility, adding to the tablet's complete durability. The product is perfect to use for a long time.


• ensures smooth operation
Well-made tablet springs give a smooth and consistent user experience, turning them to interact with the buttons of the device and creating more movable sections. However, you should get familiar with the process to make things easy and comfortable.


• Best Level of Reliability
The best-quality springs are less prone to malfunction or breakage. It results in trustworthy tablet performance. It would be better to contact the supplier for more information on the tablet spring.


• Longevity
Tablets that have quality springs are more likely to have a longer lifespan as compared to those with lower-quality components.


• Satisfaction of the User
A properly functioning tablet with highly responsive springs enhances user happiness and promotes positive user practice.


Available in Silver Colour
The product is available in a silver colour and is quite shiny. The finished product is polished and made of metal.


Complete Quality control checkups
In order to get the metal tablet springs, renowned tablet manufacturers normally perform comprehensive quality control and make use of trustworthy materials in the production process.


If you are thinking about buying a tablet or have ideas related to the springs in the new device, it is suggested that you do the required research and select tablets from renowned and reliable brands that have a reputation for producing trustworthy and long-lasting products. You should read the reviews shared by the users, and consulting with technology professionals can give valuable insights into the quality of tablet elements, including the springs.


Tablet Spring Exporters India can supply the product all over the world, and that's too in perfect solution. Grab the best price for the products just by doing some online research. Make a comparison of the products beforehand to get the best price. The exporters understand the needs of the customers for customised orders as well. It is extremely easy to place your order online from the comfort of your home.